Tips For Writing a Resume
That Gets Attention


Do you need tips for writing a resume that will get you that job?


When looking for a new job - you may need some tips for writing a resume. Most people know that the first step is writing a resume that stands out from the pile. But it's not that easy.
Your resume should detail your employment history, your education and experience at the very least. But, there are some other elements to consider so that your resume will get noticed from among the hundreds or even thousands of others.
Unfortunately, many people make the mistake of creating a resume that reads like a laundry list of job duties and then never get resume writing help.
So, we have help on the way!

There is also a way to create a great resume with the live resume builder in just a few short minutes. It's the best builder I've found and really creates a very professional resume so easily. Take a look at it here.
One of my favorite resume guides is The Diy (do it yourself) Guide to Writing a Killer Resume. Written by an Oprah Magazine expert. It's an e-course that will have you writing a resume that will get you noticed.


Three Things Your Resume Needs To Get Noticed
Profile or Summary of Qualifications Section
Keywords Section
List of Achievements


What's Your Value Proposition?
The profile section or summary of qualifications section is your Unique Selling Proposition or Value Proposition Statement and answers the question, "why should we hire you?".
It is a good way to open your resume and entice the reader to continue. It is a summary of who you are, your skills and your expertise. Your profile section should be as focused as possible. Too often people create a profile that is generic because they don't want to limit themselves in their job search.
They argue that they want the prospective employer to consider them for any or all available positions. Unfortunately this approach is doomed to fail because if you don't know what it is that you want, then the hiring manager won't either, regardless of the available openings.
If this is you, then by all means, create more than one resume with each one focused on a different position.
I really like: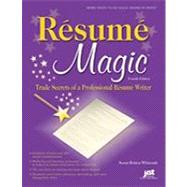 Resume Magic, Fourth Edition : Trade Secrets of a Professional Resume Writer
and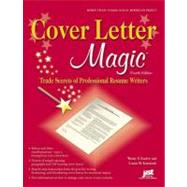 Cover Letter Magic: Trade Secrets of a Professional Resume Writer
This just might be the one-two punch your looking for! I highly recommend these two books and for what you get, the price couldn't be more right.



How to Get Found in the Search
Tips for writing a resume that are very important in the on-line world of technology is using keywords. They are important because nowadays, most companies require you to complete an on-line resume submission form on their website. writing a good resume and using those keywords specific to the job is a good start.
The company recruiter or human resources professional will then perform a search of their database to pull up all qualified applicants so that they can begin scheduling interviews.
If your resume does not contain the keywords that they've used in their search of the database, your resume will not come up. You should include a list of at least six keywords in bullet point form on your resume.


What Benefits Do You Offer The Employer?
Your list of achievements will generally follow the two aforementioned sections. Your achievements help the hiring manager to paint a picture in his or her mind as to what type of benefit they might realize from hiring you.
Your achievements should communicate some benefit to the employer such as saving money, making money or saving time. These are benefits that all companies want. You should try and use numbers or percentages in formulating your accomplishment statements.
Start by describing the situation or problem then, describe the steps you took to resolve the problem and finally the result you achieved. Writing resumes has a formula, and if you follow it and look at successful resume writing examples, writing a good resume will be one of your new talents.
We hope these tips for writing a resume will get you motivated to get out there and get that career started!
Laura Whitelaw, owner of Best Choice 4 Resumes, offers solid credentials as a Certified Resume Strategist. Laura's unique perspective of the employer's needs allows her to expertly position her clients by preparing attention-grabbing resumes, and effective cover letters. She further boosts her clients' job search efforts by sharing her insider's knowledge, and coaching clients on job search and interview techniques. You can visit her site at best choice 4 resumes for more resources and examples.

Writer's resources for your writing career.

You can write and self publish your own money making ebooks.

Return from tips for writing a resume to resume writing examples

Return from tips for writing a resume to freelance writing success