Grant Writing Resources

Get The Money You Need

Grant writing is like being Santa Claus, you do good for others by getting them the money they need for their projects, and can be paid very well for it if you do the job properly.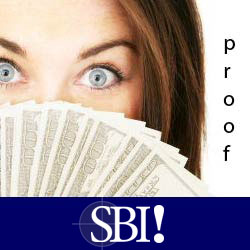 This is one of those writing careers where you specialize in seeing where there is a problem, and then you work to solve that problem by writing a proposal to persuade organizations that have money, to use that money to solve the problem.
Although it can be complicated and take a lot of time, getting organized before you begin your course of action can really streamline the process. It is important that the writer understand the application procedure, so here are a few guidelines to get you organized.
Take a Course - Grant Writing Success will help you to discover how to get approved and get the money you need. 
Begin with the outcome in mind. Knowing what your goals are will help you to organize your thoughts and assist you in finding the information you need to include.
Understand what is being offered and match your needs to the goals and purpose.

Look at the rules for funding and don't ask for anything that won't be funded.
Write a well organized, clean looking proposal, Include resources that will clarify the information you are giving them.
Be sure to send them a few days before the due date to insure they are stamped by the due date.
Creating templates or writing worksheets can help when you are writing several proposals.
Use specialized software to help guide you through the process.
Be honest with the information you provide.
These are just a few tips to assist you in writing your proposal. for additional information on how you can get grant money take a look at Federal Grant Source. It is a valuable resource and can really make the job easier!
Getting funded is all about knowing where to look and writing a proposal that is effective and persuasive. And the best part is that you do not have to pay it back!
When writing a proposal, you need to be sure you are organized, have a well thought out proposal and state the facts accurately. But once you write a great one, you can have the opportunity to accomplish your goals.

They also offer a great ways to get the money you need to:
Go back to school.
Buy a car.

and more...
Great Resources
Here are some resources we found that can help in various areas of writing and receiving grants.
These are a few of the many resources you can use. Some of them include using specialized software, writing jobs, courses, information about grants for writers and so much more!
Writer's Resources

Learn more about writing grants

Return from grant writing to freelance-writing-success